As 2013 comes to an end, we are taking a look back at some of our favorite posts of the year by our guest editors.
Although Chris Stamey is best known as being part of the original dB's, the legendary jangle-pop combo from Winston Salem, N.C., that sprouted wings when they moved to NYC in the late '70s, his solo work has always been equally fascinating. Soon after cutting Stands For deciBels and Repercussion, the seminal band's longplayers tracked in the early '80s, Stamey pulled up stakes and returned to churning out his own hackle-raising sound. He has resurfaced recently as part of a fertile duo with Peter Holsapple, but it's albums like his current solo release, Lovesick Blues (Yep Roc), that keep his one-man trip smoldering like a late-October controlled burn in the N.C. tobacco fields while light rain begins to fall. Stamey will guest editing magnetmagazine.com all week. Read our brand new Q&A with him.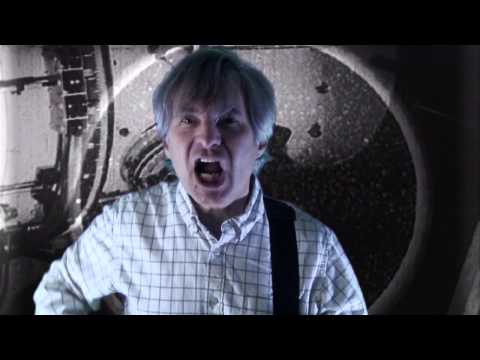 Stamey: There is a sci-fi book by Robert Heinlein that, while growing up, I dearly loved. The protagonist had a cat who didn't like the rain, and on drippy days he'd roam the house looking for that one door that would open into sunshine—he knew it was there, if only he looked hard enough. That dream of peeling back a secret flap that reveals a hidden and totally different world, the world that's actually behind the day-to-day life we experience, was always one I shared with Heinlein's feline as a kid—it's a kind of Narnian, delusory, magical thinking, perhaps, but then so was the idea of flying to the moon or having a heart transplant or a cell phone, at one time. As a kid, especially, it's easy to remember that, as Fats Waller used to say, "One never knows, do one?" I think I love music especially because it seems to be made of "ether," invisible and still affective, a hidden dimension of our vision-centric world. On the flip side, I never was drawn to making movies, keeping their magic intact was more attractive, a naive and gullible eye, a pan was for omelets. Until I saw Scorsese's Hugo, with its detailing of George Melies' filmmaking techniques—this was fantastic! So that's how they make movies! I never knew. What fun! What improvisation! (Honestly, I do know that it's advanced a little tiny bit since 1905, but . . . )
Where I'm going with this (drum roll): I got a green screen for Christmas this year. (I'm going to assume that every single one of you know more than I did about this, but basically you have it as a backdrop, then combine the images with software in "post" that removes the green [I use iMovie 9, which came with my Mac, or Final Cut Pro X, which is particularly good for this], then you can fill the former green with your own trip to the moon.) And I'm finally able to peel back the edges of the world. Ask anyone around, it's become an idée fixe at Modern Recording: "You screen, I screen, we all screen for green screen." I've borrowed an old camera and started a homemade video for every single song on my new record, and when people drop by, I hand them a bicycle or some broccoli and push them in front of it for a cameo. (If you live in the neighborhood, be warned.) There's nothing better than total ignorance; you have no restrictions or limitations! Best, I've found, is taping green paper cutouts on eyeglasses and sunglasses and gloves and water glasses; you can pour another world into moving objects and have the spheres rub against each other. I'm going to give it a few more weeks, then, after I have completely mastered the art of cinema, who knows what other worlds there are to conquer?
More videos after the jump.