Entrance (a.k.a. Guy Blakeslee) just released the great Promises EP and is gearing up for a full-length early next year via Thrill Jockey. In the meantime, he'll be guest editing magnetmagazine.com all week. Readers, you're in for some really good stuff.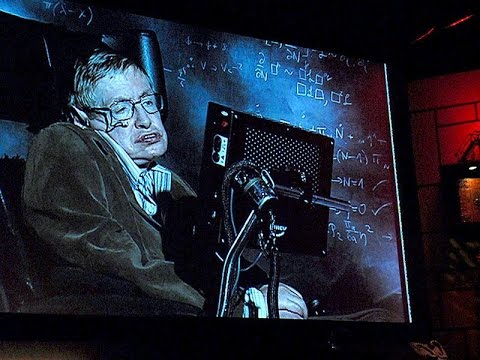 "Life would be tragic if it weren't funny. Intelligence is the ability to adapt to change. My goal is simple. It is a complete understanding of the universe, why it is as it is and why it exists at all."
—Stephen Hawking
Blakeslee: "Promises," the title track from the new Entrance record, is a song that was largely inspired by Stephen Hawking, the English theoretical physicist and cosmologist. While I was writing a series of extended poems exploring ideas surrounding time and the emotional experience of being bound to a timeline, I happened upon two films about Hawking: one, a documentary called A Brief History Of Time, directed by Errol Morris, and the other a bio-pic called The Theory Of Everything, starring Eddie Redmayne as Stephen. I became enthralled with the man and his work, and his story of ceaseless commitment to uncovering the true nature of time—and the many different views on the subject he has presented over the years.
His disability (ALS), which began in the late '50s/early '60s when he was studying at Oxford, eventually reduced his physical body to a helpless state, confining him to a wheelchair, and he has since developed a complex computer system that allows him to speak with a robot voice. Against great odds, he seems to have maintained a restless curiosity and a child-like wonder about life and the universe.
It struck me that although he may very well be the leading "expert" on the nature of time, he's constantly had to change his views on the matter and is still on the same quest to understand the universe that he's been on for half a century, sometimes closer and sometimes further from a clear understanding. I was trying to pay tribute to him, not as a scientist, but as a human being, a lover, someone with a heart as well as a mind.